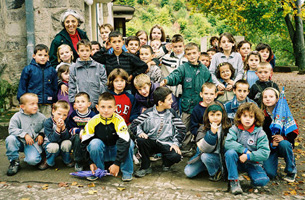 "Tell me, I will forget;
teach me, I may remember;
involve me and I will learn."
-Benjamin Franklin

Welcome to 400 Voices. We invite you to explore our site and learn more about the children of Kosova.
Our mission of 400 Voices is twofold:
To build cultural bridges between the children of Central Texas and the children of Stanterg and five surrounding villages in a war-torn region in Kosova.
To advocate for aid to assist the people of Stanterg rebuild Trepca school, reinforcing the dignity of the citizens and the children's pride in their community.