Topics Covered in this Newsletter:
<![if !supportLists]> <![endif]>Contest Winners and upcoming Division K contest
<![if !supportLists]> <![endif]>New DTM winner
<![if !supportLists]> <![endif]>Photo shoot
<![if !supportLists]> <![endif]>Something new on the website
<![if !supportLists]> <![endif]>Club Meetings
<![if !supportLists]> <![endif]>Renaissance Festival
<![if !supportLists]> <![endif]>Birthdays
WELCOME NEW MEMBERS
Two new members joined our club this month: Christine Ihorn and Charles Clack. (They were officially sworn in during our last meeting, October 13th.) Please join me in giving them a wonderful warm welcome. Charles is a returning member. Chris is new to Toastmasters, but has already signed up to take on a role at the next meeting. J That's the best way to get started, to jump right in.
CONGRATULATIONS TO LARK AND JEFF!
Our very own Lark Doley and Jeff Johannigman won the Area K-51 Evaluation Contest and Humorous Speech Contest, respectively!
They will be competing at the Division level on Saturday, October 27th, after our club meeting, from 1:20 to 3:20 p.m. at Dell Parmer South. (See our website Club Calendar page for details.)
Come out and support Lark and Jeff. If you've never been to a Humorous Speech and Evaluation Contest before, you're in for a treat. There's no better free comic entertainment, especially when your friends are involved.
P.S. I'll try to remember my camera (and make sure it has active batteries) so that I can photo you two for the website.
CONGRATULATIONS TO STEVE MONTGOMERY
On Saturday, October 14th, Steve delivered his final speech towards his DTM (Distinguished Toastmasters Award). This is the highest award presented to a Toastmaster, for competent communication and Leadership achievements. Way to go, Steve.
His speech was on Renaissance Era Costumes. Here's a photo taken of Steve and his wife, after his speech.
<![if !vml]>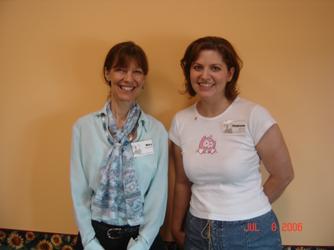 <![endif]>
PHOTO SHOOT
Officers: I want to take a photo of all of the club officers at our next meeting. It looks like we'll all be present. Please plan to stay for a few moments after the meeting so I can get a good picture to post on our website. We're still using last years!
If we're all there early, I'll try to take the photo beforehand. I'd also like some group photos of members too, if anyone is willing.
SOMETHING NEW ON THE WEBSITE
We've been having so many new and exciting things happen lately, that the first page of our website was getting cluttered. So, your webmaster has created a new page: Club News.
CLUB MEETINGS
Word must be getting out just how fantastic our club is, because we're averaging 2-3 guests per meeting regularly. The meetings just get better and better, and roles fill up fast. You don't want to miss out! A sign up sheet for future meeting roles is passed around at meetings; you can also sign up online. Please contact the webmaster, me, at mgmtoast@gmail.com if you have any problem signing up on the website, or any questions about it.
New Roles:
We have some new roles, or rather old roles that have taken on new roles! We've split our WAG. As we now have 23 members, and continue to grow, (our target is 30 members this Toastmaster year), we've opened up the WAG to three positions now: Word of the Day, Ah (and um) Counter, and Grammarian. We have also added the role of Humorist.
Reminders for before each meeting:
Be sure to check your email before each meeting. The one filling the Toastmaster role needs confirmation that members will fill their roles. They also like a short introduction for each role player.
Bring your CL (Competent Leader) manual with you at each meeting. Almost every meeting role can be used as credit towards a CL Award; just pass the book to your table neighbor at the meeting, to fill out. If you don't have a CL manual, please see one of the Officers. (New members should have received one in their welcome packet.)
RENAISSANCE FESTIVAL
Several Austin area toastmasters are going together to the Texas Renaissance Festival this Sunday, October 21st. I know it's late, but you can still join us. Phone Mary or Steve for details: 341-0597.
BIRTHDAYS
October birthdays:
Steve Montgomery, October 9th
November birthdays:
Jeff Johannigman, November 4th
If you have any news you would like to see in our newsletter, please contact Mary Montgomery. By the way, I will eventually get around to creating those Advanced Manual Interview newsletters, as promised. (I'd forgotten!) Thanks to all who volunteered to be interviewed. I'll be contacting you shortly.
We hope to see you all at the next meeting, October 27th!