Weekly Activities
Sunday
10:00 a.m. - Christian Education
11:15 a.m. - Worship Service
Tuesday
7:30 p.m. - Prayer Service
8:00 p.m. - Ministry Class
(every 1st, 3rd, & 5th week)
New Saints Class
(every 2nd & 4th week)
Thursday
8:00 p.m. - Christian Education
Saturday
7:30 p.m. - Young Adult Night
(held every 3rd Saturday)
Youth Night
(held every 4th Saturday)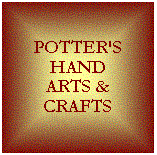 Greater New Life Ministries is a complete and comprehensive ministry. We come to share the Good News of our Lord and Savior, Jesus Christ. Greater New Life Ministries is instructed by the Lord to lead his people. A place for gathering of the Saints, a place for love, praise, and spiritual growth. With problems facing our society today, Greater New Life Ministries will be a haven for God's people. The scripture says, "Come unto me, all ye that labor and are heavy laden, and I will give you the rest." (St. Matthew 11:28).
Saints of God, we want you to know that there is a war going on and the battle is being fought on the battlefields of our minds. The scripture says, "Incline your ear, and come unto me: Hear, and your soul shall live." (Isaiah 55:3)
Come and be a part of this dynamic ministry. Elder Billy Johns welcomes you.
Services held at:
Alpha Seventh Day Adventist Church
3016 51st St
Austin, TX
Elder Billy Johns, Pastor
Leticia Johns, First Lady
(512) 933-1093 home
(512) 289-0563 cell
Remember to win a soul for Christ!
Bring someone with you!