Highland Club Village
Land between the lakes: A Lake Travis and Lake Austin Neighborhood
---
Contents (click the link to jump to a topic) updated November 2001
---
"Never doubt that a small group of thoughtful, committed citizens can change the world; indeed, it's the only thing that ever has." -- Margaret Mead
Are the stars there if no one can see them?
---
April 16, 2000

Property Owners on Highland Drive and Lago Vista Drive meet with Mr. Peter von Andrian and find out that the surrounding 120 acres of green space will be developed.

May 2000

Neighborhood Survey conducted.
May 25, 2000

Neighborhood Association formed.
Summer, 2000

The developer starts work on the land across RR 620 on 4106 Mansfield Dam Road. Calls that development Mansfield Dam Estates. After 4 years, gets the permit to put sewage treatment plant there. Files subdivision plan for multi-family, multi-level buildings.
March 19, 2001

Texas Natural Resource Conservation Commission (TNRCC) sends Notice of Receipt of Application & Intent to Obtain A Water Quality Permit #14257-001 to some of the properties in the neighborhood.
Spring, 2001

Appears to be new owners for land across RR 620 on 4106 Mansfield Dam Road. Now called the Villas at Commanders Point on Lake Travis. Lots being marketed for single family residences (big ones). Nice turn of events for everyone!
May 25, 2001

Neighborhood Association holds annual election. Time for voluntary annual dues.

Summer, 2001

The Water Quality Permit #14257-001 moves through the TNRCC administrative process. A public hearing is expected to be granted. It is ALSO expected that there will be a Second Notice mailed and published in the newspaper, and that a copy of the revised Permit will be made available at the library.

October, 2001

Several neighborhood groups speak out at the TNRCC public hearing. People questioned and provided substantial information about their expectations of the decisions that their government is going to make for them. Public comment is in the public record now. TNRCC, were you listening?
November, 2001

The neighborhoods await written responses to the public comments and ready to proceed to TNRCC Contested Case hearing. Preserving fragile landscape, water sources, and quality of life is serious business.
---
"Oooh, that smell / Can you smell that smell?" - Allman Brothers
---
Any citizen can express his and her questions, opinions, and concerns to the government agencies and staff at any time. This is called "open government". In a democracy, government agencies at all levels (federal, state, county, city) must make most of the information they collect and use available to the public.
---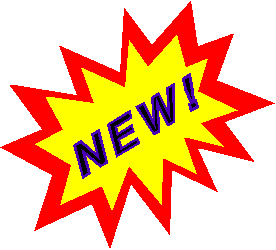 Austin and Lake Travis Links
---
"For years this green oasis of lakes and hills has served as a geographic and cultural counterpoint to the flatlands, oil money, and cowboy ways of cities like Dallas and Houston." - Fortune Magazine
---
We live on the Lake Austin side and lots of groups and people want to protect Lake Austin:
---
---
Information from the Application & Intent to Obtain A Water Quality Permit #14257-001 from the Texas Natural Resource Conservation Commission (TNRCC) is for:
Lake Travis II Investments, LTC, c/o Loomis Austin Inc. (an engineering firm)
Disposal of treated wastewater (sewage) at a daily average flow of 96,000 gallons per DAY by irrigation on 22.03 acres. The sewage sludge will be on the property and will drain into Lake Austin.
Sewage will come from approximately 400 condominiums multi-level, multi-family units (like apartments).
The sewage treatment plant is located approximately 0.8 miles west of Mansfield Dam and 0.5 miles south of RR 620 on the 120.73 acres surrounding the Highland Club Village neighborhood.
You may submit public comments or request a public meeting about this application. Written public comments or requests must be submitted to the Office of Chief Clerk, Mail Code 105, TNRCC, PO Box 13087, Austin, TX 78711-3087.
If you need more information about this permit application or permitting process call the TNRCC Office of Public Assistance 1-800-687-2020 or visit www.tnrcc.state.tx.us.
Further information may also be obtained from Lake Travis II Investments Ltd. Mr. Ayman Benyamin of Loomis Austin Inc. (engineering firm) at 512-327-1180.
The file can be viewed and copied at Lake Travis Community Library, 3322 RR 620 South. The file shows a subdivision plan to put 400 condominiums in 33 multi-family multi-level buildings on the remaining acres with buildings on Highland Drive.
---

FastCounter by bCentral
Last revised: November 15, 2001.