---
The Old Mahomet Store.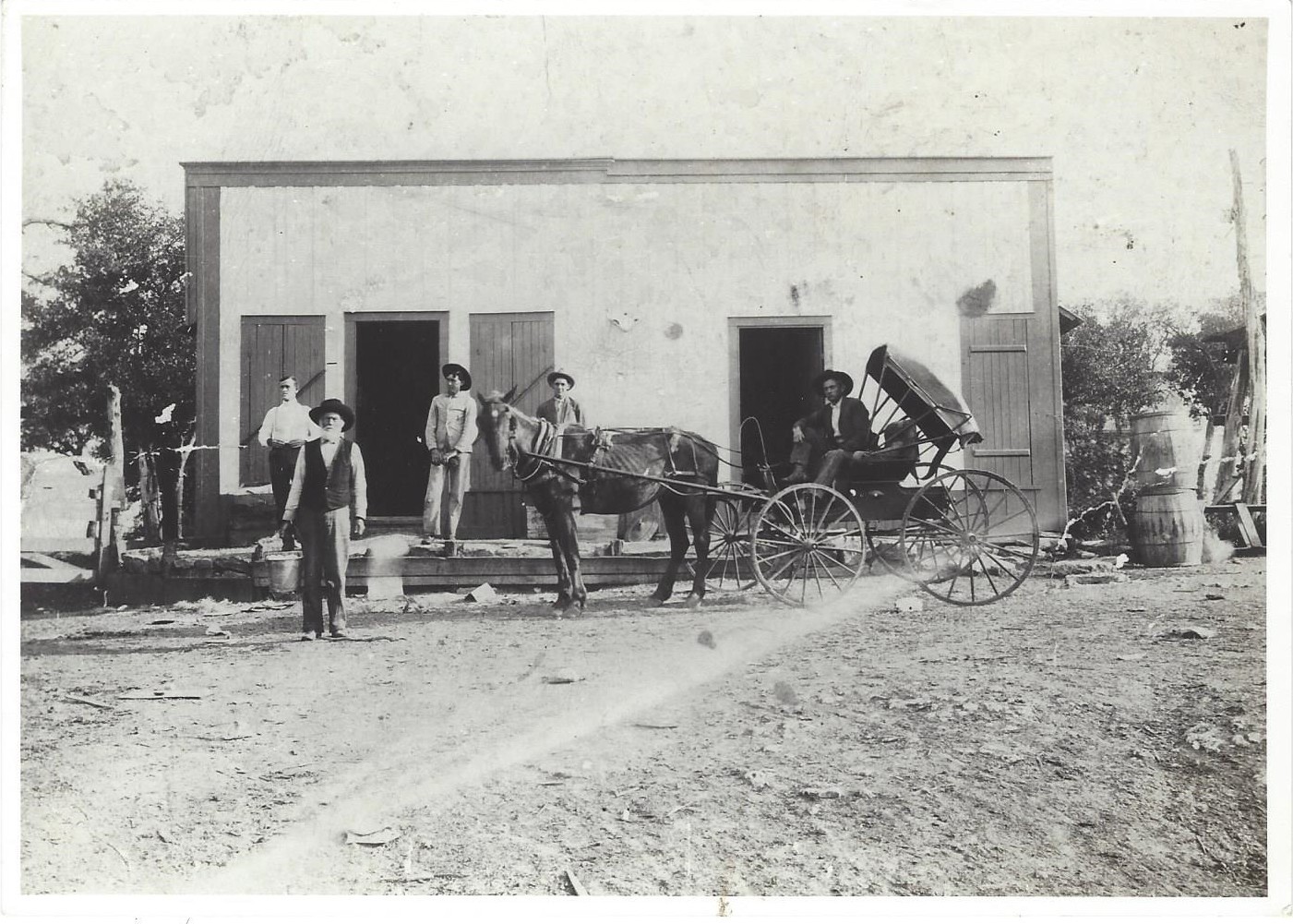 Select Picture to Enlarge
Left to Right: Jack Williams, Jim Williams (with a bucket of eggs), Russell Adams?, & Hillry Williams in the Buggy.
The Mahomet Store in the 1930's when Spencer Howell ran the store.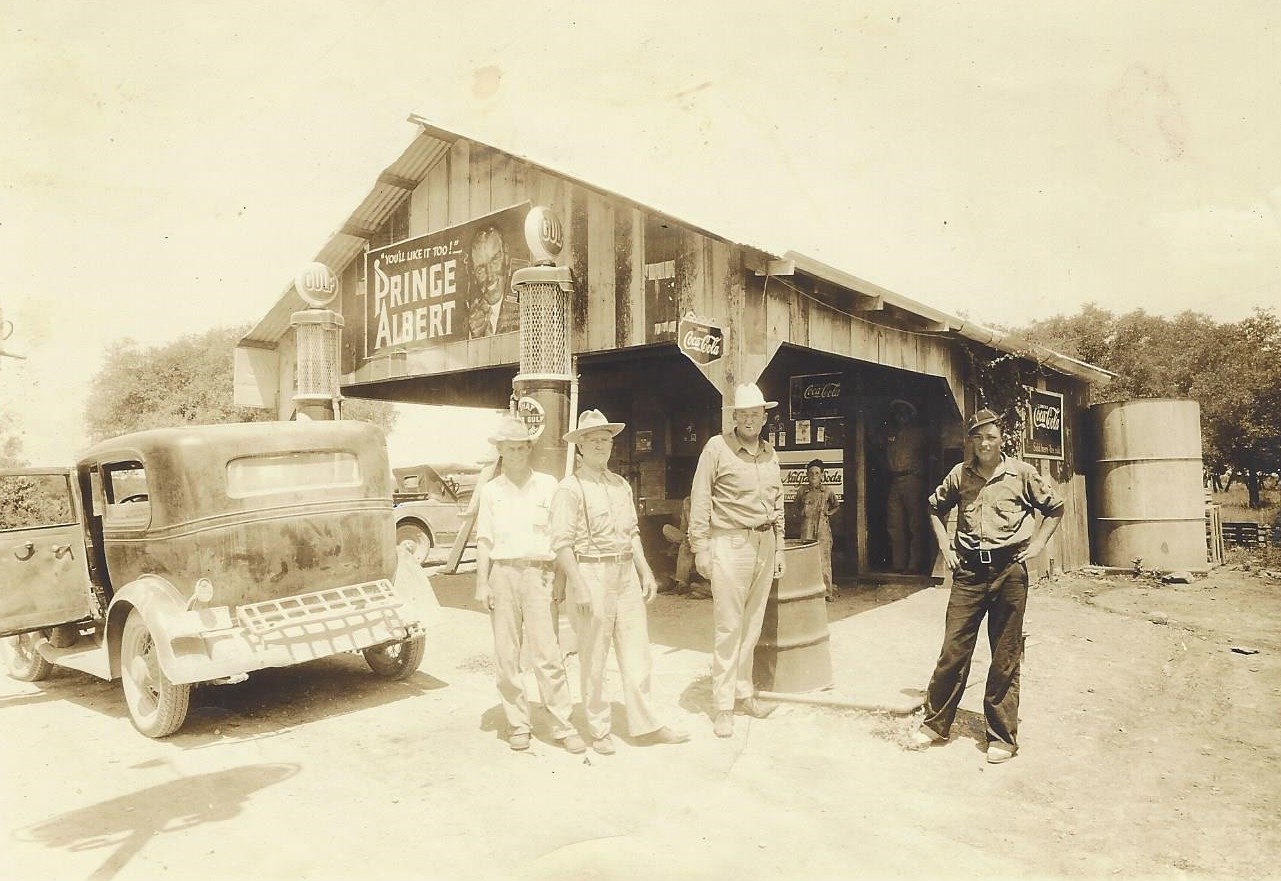 Select Picture to Enlarge
Left to Right: Spencer Howell, Jack Williams (owner), Bryan Nowlin (Mail Carrier), & Otha Greer - Bryan's Car and Spencer's pickup are in the background.
Thanks to Geraldine Booth for the picture and the notes.
---

Donations for the maintenance and preservation of the Mahomet Christian Church are always appreciated. Donations may be sent to: Mahomet Christian Church
c/o Ms. Helen Swenson
10845 F.M. 243 East
Bertram, TX 78605-3849

---
---

© 2002-2015, All rights reserved. This information may be used by libraries, genealogical societies, and for personal use; however, commercial use of this information is strictly prohibited without prior permission of the Mahomet Christian Church (DOC). Stories, photos and records cannot be copied and reposted on any other website without permission. You may link to these pages.

Last updated on the 9th of August 2015.