---
Lieutenant Colonel Donald Alfred Luna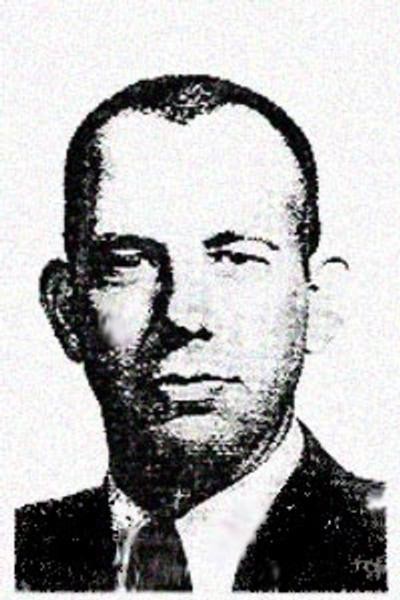 Born: 4/17/1938 -- Died: 2/1/1969
Mahomet Cemetery Plot: X 56
<! Father: whoever Luna -- Mahomet Cemetery Plot: whatever > <! Mother's Maiden Name: whoever -- Mahomet Cemetery Plot: whatever >
Lieutenant Colonel Donald Alfred Luna - 23rd Air Support Squadron of the US Air Force Donald went missing on a mission while flying an O2A "Skymaster" over enemy territory in Laos during the Vietnam conflict on the 1st of February 1969.
The Cessna O2 Skymaster was the military version of the civilian Model 335 Skymaster. The twin-engine, twin-tailboom O2 had greater endurance and a little more speed than the more familiar O1 Bird Dog, but still remained essentially unarmed carrying only smoke rockets. Like its predecessor, the low flying, slow moving Skymaster was used primarily as a Forward Air Control aircraft to mark targets for both attack aircraft and ground troops.
At 0502 hours on 1 February 1969, then Captain Donald A. Luna, pilot of an O2A, call sign "Nail 33," departed Ubon Airfield, Thailand on a Forward Air Control combat mission over the target area known as "VR Sector 7," Savannakhet Province, Laos. VR Sector 7 was also known as "Commando Hunt." His mission flight path was from Ubon to the Commando Hunt area and return to Ubon.
The weather conditions during his mission were widely scattered rain showers with the lower cloud layer bases at 4,000 feet and the second cloud layer with bases at 7,000 feet. Visibility was 6 miles plus with surface winds southwesterly at 6 knots.
The last radio contact with Capt. Luna was at 0653 hours as he flew over the densely forested mountains 15 miles southwest of Tchepone, Laos which were known to be under complete enemy control. At that time he reported situation normal with no indication of difficulties.
His next radio contact was scheduled for approximately 0800 hours. That contact was never made. An extensive visual and electronic search was immediately initiated along a line from Ubon to and in the target area, and in the adjacent area on either side of the intended route. This search effort was terminated at dusk the same day when no trace of Capt. Luna or his aircraft was found. Donald Luna was immediately listed Missing in Action.
Captain Luna was not reported as a prisoner by either the Pathet Lao or the North Vietnamese, nor was the crash site located.
He died while he was Missing in Action. His remains were returned to the United States on 11/19/1999 and identification was announced on 10/30/2000. He is buried at the Mahomet Cemetery Plot X-56.
---
---
A remembrance of Donald by Barbara (Williams) Drosche:


Donald Alfred Luna was born to Alfred Luna and Maurine (Baker) Luna and two days later, I was born. My very earliest memories include playing with him -- either at my house which was located behind the station in Mahomet or across the road at his grandparents' house, where Tiny Breeden now lives. Once again it is not IF he was related to many in this community but HOW. Frank and Beulah (Williams) Baker ran the store, selling gas and oil, a few groceries. They also ran the Post Office. All the news got to the station and was guaranteed to be passed on. (Remember this was the war years, and many of our young men were overseas. Telephones were scarce in those days.)
We pulled our first teeth on the same day in 1944. I don't remember who took our picture. At school he was about the best in the class in math, good in softball, well liked and popular. He did have a high temper but was good natured. We rode the bus to school in Briggs. We took piano lessons together from Mrs. Oma Carson at the school in Briggs and had an annual recital. He was the only boy in the class.

In the spring of 1956 my prom was coming up and the guy I was dating had already graduated. Donald's steady wasn't allowed to go to the prom, so he took me to the prom. He called a few days before the prom to ask what color my dress was. I said white and he said: "Oh good! Red roses with heliotrope ribbon should be just fine!" And it was. We graduated in 1956.

He went to A&M a few semesters but just was not happy. He wanted to fly and the rest is history. He joined the Air Force was was so happy when he was accepted into flight school and then was sent to Viet Nam. He served multiple tours in Viet Nam, volunteering when he didn't have to.



When he was declared MIA, his mother allowed me to wear his MIA bracelet. I wore it until he was officially declared dead. His mother donated a piano to the Mahomet Christian Church in his memory. His name is on the piano, just as is on the Viet Nam wall memorial in Washington. When his remains were found in a farmer's field and they were returned. His daughters brought him home to rest in the Mahomet Cemetery near his mother, his grandparents and many of those who loved him.
Each year, we honor Donald and our other veterans on the last Saturday before Memorial Day with a flag ceremony. We honor Donald, who served his country with honor and distinction, giving his life for our freedom. We honor all veterans who have given their lives to keep us free.

May God bless his memory.

It has been my honor many times to place the flag on Donald's grave.
Barbara
---
Donations to the Mahomet Cemetery Association for the maintenance and preservation of the cemetery are always appreciated.
---

© 2002-2015, All rights reserved. This information may be used by libraries, genealogical societies, and for personal use; however, commercial use of this information is strictly prohibited without prior permission of the Mahomet Cemetery Association. Stories, photos and records cannot be copied and reposted on any other website without permission. You may link to these pages.
Last updated on the 29th of April 2015.