The Texas Oaks South Neighborhood is just south of Slaughter Lane, east of Manchaca and west of Mary Moore Searight Park. We are about as far south as you can be and still be in the City of Austin. Turn south from Slaughter on Bilbrook and you'll be there.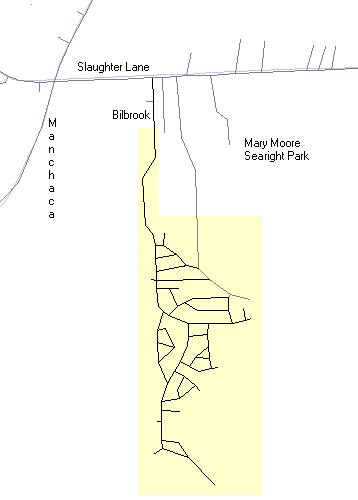 Join the email discussion group at Yahoo Groups. Click on "Join Group" to participate in information sharing and e-mail discussions regarding our neighborhood.
We also have a presence on Nextdoor.com. Join that group for more discussion and announcements.