---
Benjamin Hansford ("B.H.") Stewart
Born: 4/22/1843 -- Died: 3/24/1932
Mahomet Cemetery Plot: D 37

Mother's Maiden Name: Margaret Copeland -- Mahomet Cemetery Plot: Q 34
B. H. Stewart's family moved from Overton, Tenn. to the Gabriel Mills / Mahomet Area in 1851 and 1852 when he was a kid. Known as B. H. or Uncle Ben. He belonged to the "Scottish Rite" and Mount Horeb Lodge in Mahomet. Pvt. 1 Regt. Texas Infantry C.S.A. He was a land speculator. Served as a Burnet County Deputy and later Sheriff in 1873.
---
Wife's Maiden Name: Missouri Hattie Allison
Born: 8/10/1845 -- Died: 2/5/1928
Mahomet Cemetery Plot: D 36
Married: 6/30/1863
Father: John Houston Allison ~1812 - ~1867
Mother's Maiden Name: Sarah Ruth Hale ~1814 - ~1871
Hattie was born in Osceola, Missouri
---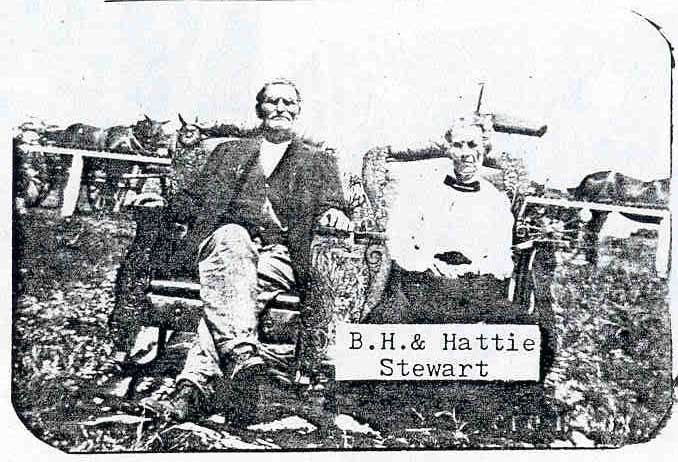 Select Picture to Enlarge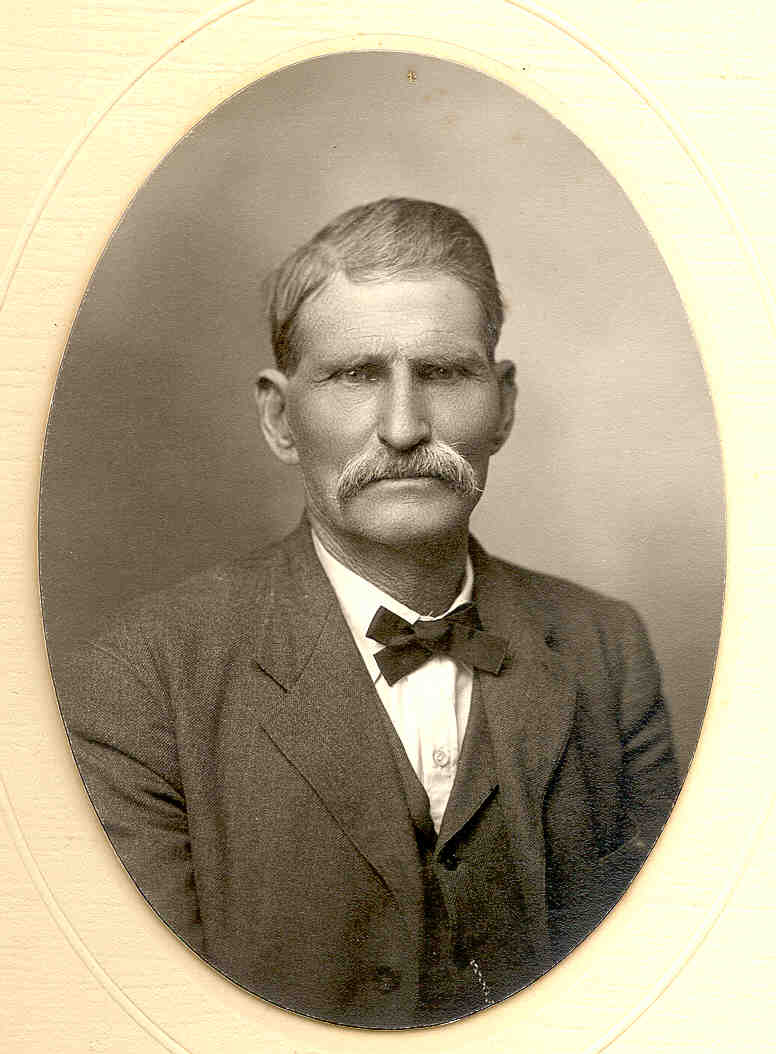 Thanks to Harold Hunt for the pictures and family information.

Additional Information:
---
Donations to the Mahomet Cemetery Association for the maintenance and preservation of the cemetery are always appreciated.
---

© 2002-2010, All rights reserved. This information may be used by libraries, genealogical societies, and for personal use; however, commercial use of this information is strictly prohibited without prior permission of the Mahomet Cemetery Association. Stories, photos and records cannot be copied and reposted on any other website without permission. You may link to these pages.
Last updated on the 2nd of June 2010.