Link to "Why Rotary" Video
Participate in Rotary


Professional Networking: A founding principle of Rotary was to provide a forum for professional and business leaders. Members are leaders in business, industry, the professions, the arts, government, sports, the military, and religion. They make decisions and influence policy. Rotary is the oldest, most prestigious service-club organization in the world.



The Opportunity to Serve: Rotarians provide service at both the community and international levels. Service programs address health care needs, hunger and poverty, illiteracy, disaster relief, and environmental cleanups, to name a few. Members experience the fulfillment that comes from giving back to the community.



Personal Growth and Development: Membership in Rotary ensures continuing personal and professional development. Leadership, public speaking and communication, organization and planning, team-building, fundraising, and teaching are just a sampling of the skills that can be exercised and enhanced through Rotary.



Friendship: Fellowship was a primary reason Rotary was started in 1905, and it remains a major attraction. Today, with more than 30,000 Rotary clubs in over 160 countries, Rotarians have friends wherever they go. Rotary helps to build community as well as enduring friendships.



Cultural Diversity: Rotary International is an association of local clubs in many countries. Clubs are open to members of every ethnic group, political persuasion, language, and religious belief. Rotary clubs contain a cross-section of the world's leaders. They practice and promote tolerance.



Good Citizenship: Membership in Rotary makes one a better citizen. Weekly Rotary club programs keep members informed about what is taking place in the community, nation, and world. Rotary's expansive network of clubs and programs provides extensive opportunities for service and interchange.



World Understanding: Rotary members gain an understanding of humanitarian issues and have a significant impact on them through international service projects and exchange programs of RI and its Foundation. The promotion of peace is one of Rotary's highest objectives.



Entertainment: Every Rotary club and district hosts parties and activities that offer diversion from one's personal and business life. Conferences, conventions, assemblies, and social events provide entertainment as well as Rotary information, education, and service.



Family Foundations: Rotary sponsors some of the world's largest youth exchange and educational exchange and scholarship programs. Rotary clubs provide innovative training opportunities and mentoring for future leaders. They involve family members in a wide range of social and service activities.



Ethical Environment: Rotarians practice a 4-Way Test that measures words and actions by their truthfulness, fairness, goodwill, and benefit to all. Encouraging high ethical standards in one's profession and respect for all worthy vocations has been a hallmark of Rotary from its earliest days.




Membership Application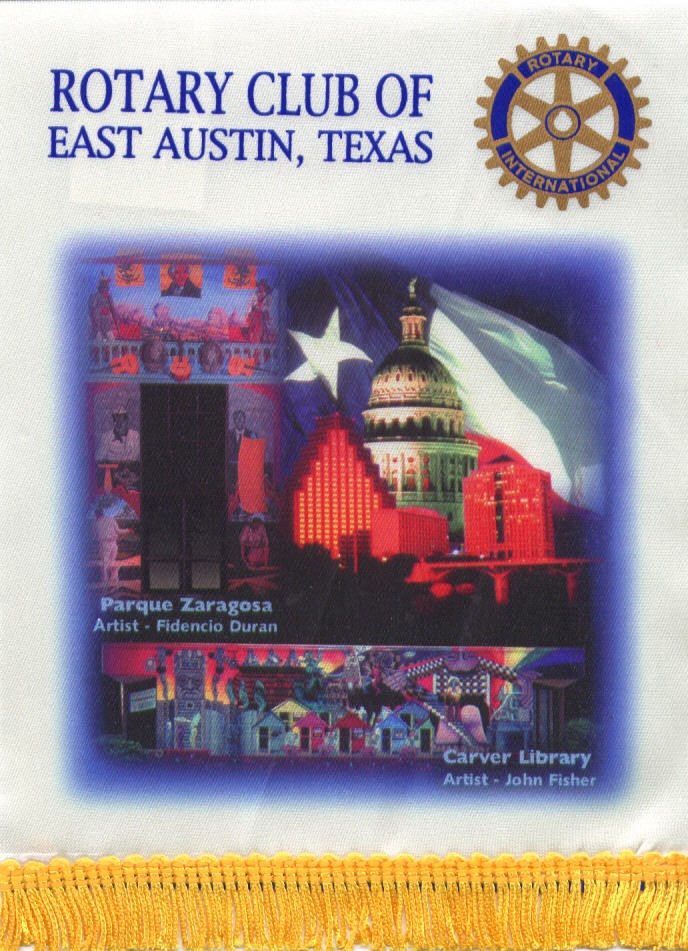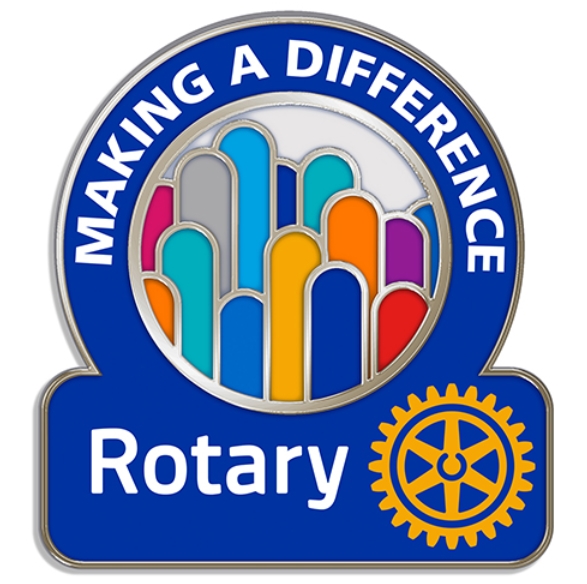 Meeting Info:
Usually Tuesdays * 12:00pm-1:00pm Check Calendar!

* Check calendar under "Speakers & Events" for meeting dates and details

Housing Authority
of the City of Austin
1124 S Interstate 35 Frontage Rd.
Austin, TX 78704
Map to the Meeting

Driving directions: When driving south on IH 35. Exit at Riverside Drive. Get in right lane on the West IH35 frontage road. Drive through the traffic light at E. Riverside Drive. Go slowly and turn right at the second driveway, only about a half block from Riverside Drive.

The sign displays the address 1124. Continue up the long driveway and at the fork in the driveway veer to the left. There are visitor parking places along the chain fence. The lobby to the building is on your right. If for some reason you miss the second driveway, you have one more opportunity to enter the property. Follow the frontage road (all you will see on the right are trees). About a block further there is a road. Turn right, go up the hill, turn right again and drive through the parking garage. Turn to left after going through parking garage and you will be at the same place as above. The lobby will be on your left with visitor parking along the fence.

Once you have passed this test and parked, go into the lobby, ask one of the nice ladies at the counter to direct you to the Rotary Club meeting.



2017-2018 Officers:
Rotary International President:
Ian H. S. Riseley

District of Central Texas Governor:
Gene Holiman

Club President: Denise Guckert
President Elect:
Secretary: Robert Noland
Treasurer: Margarine Beaman
Programs: Nora Comstock
Foundation Chair: Jerry Shepperd
Membership Chair: Nora Comstock
Public Relations:
Community Service Tyra Duncan-Hall
International Service: Margarine Beaman
New Generations Service:
Web Master: Robert Noland

Past Presidents:
Tyra Duncan-Hall | 2015-16
John-Michael Cortez | 2013-15
Sandy Wilder | 2012-13
Lisa Garcia | 2011-12
Betty Jean Bell | 2010-11
Carrie Bruce | 2009-10
David Gonzalez | 2008-09
Juanita Mendez | 2007-08
Tyra Duncan-Hall | 2006-07
Donetta Goodall | 2005-06
Tammy Stewart | 2004-05
Margarine Beaman | 2003-04
Marcia Kneip | 2002-03
Avis Wallace | 2001-02
Jerry Shepperd | 2000-01
Gil Ferrer | 1999-2000
Clyde Prestwood | 1998-99
Sandy Wilder | 1997-98
Nora Comstock | 1996-1997
Margarine Beaman | 1995-96
Mark Curry | 1994-95
Ed Peña | 1992-94