What is Rotary



Video: Rotarians answer the question, "Why join Rotary?"



Rotary, the world's first service club was founded in Chicago in 1905.



The Rotary Foundation each year provides some $60 million (in U.S. Dollars) for international scholarships, cultural exchanges, and humanitarian projects large and small that improve the quality of life for millions of people.



The Global Polio Eradication Initiative is a public-private partnership led by national governments and spearheaded by the World Health Organization (WHO), Rotary International, the Gates Foundation, the US Centers for Disease Control and Prevention (CDC), and the United Nations Children's Fund (UNICEF). Its goal is to eradicate polio worldwide. At a glance:


Humanitarian, educational and cultural exchange programs: Rotary plans and carries-out a remarkable variety of humanitarian, educational and cultural exchange programs that touch people's lives in their local communities and our work community.


Membership: Rotary is a membership-by-invitation organization, and is based upon vocational classification. Attendance at meetings is a basic obligation and a member may make up a meeting at any Rotary Club in the world.



Governance: Rotary International is governed by a board of directors composed of 17 zone directors, a president-elect and an international president. Each zone is broken up into geographic districts. District governors provide leadership, motivation, and guidance to their Rotary clubs.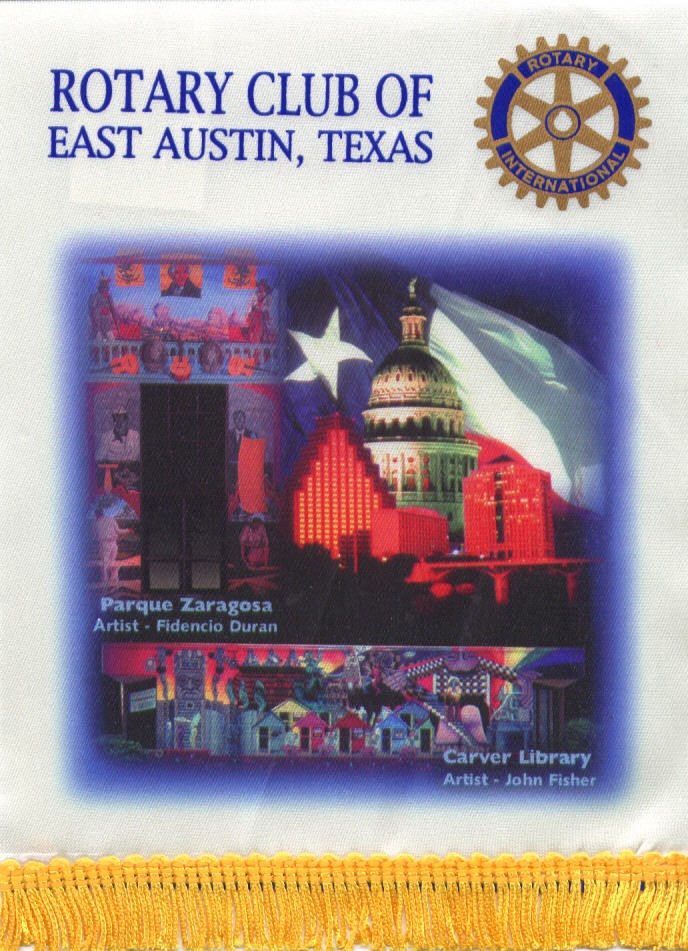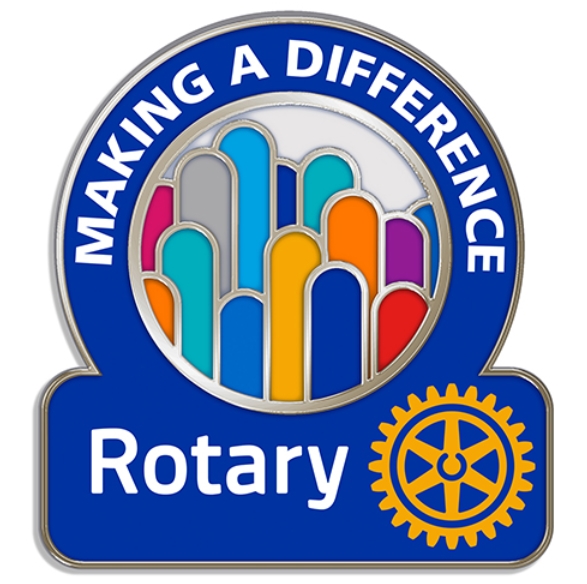 Meeting Info:
Usually Tuesdays * 12:00pm-1:00pm Check Calendar!

* Check calendar under "Speakers & Events" for meeting dates and details

Housing Authority
of the City of Austin
1124 S Interstate 35 Frontage Rd.
Austin, TX 78704
Map to the Meeting

Driving directions: When driving south on IH 35. Exit at Riverside Drive. Get in right lane on the West IH35 frontage road. Drive through the traffic light at E. Riverside Drive. Go slowly and turn right at the second driveway, only about a half block from Riverside Drive.

The sign displays the address 1124. Continue up the long driveway and at the fork in the driveway veer to the left. There are visitor parking places along the chain fence. The lobby to the building is on your right. If for some reason you miss the second driveway, you have one more opportunity to enter the property. Follow the frontage road (all you will see on the right are trees). About a block further there is a road. Turn right, go up the hill, turn right again and drive through the parking garage. Turn to left after going through parking garage and you will be at the same place as above. The lobby will be on your left with visitor parking along the fence.

Once you have passed this test and parked, go into the lobby, ask one of the nice ladies at the counter to direct you to the Rotary Club meeting.



2017-2018 Officers:
Rotary International President:
Ian H. S. Riseley

District of Central Texas Governor:
Gene Holiman

Club President: Denise Guckert
President Elect:
Secretary: Robert Noland
Treasurer: Margarine Beaman
Programs: Nora Comstock
Foundation Chair: Jerry Shepperd
Membership Chair: Nora Comstock
Public Relations:
Community Service Tyra Duncan-Hall
International Service: Margarine Beaman
New Generations Service:
Web Master: Robert Noland

Past Presidents:
Tyra Duncan-Hall | 2015-16
John-Michael Cortez | 2013-15
Sandy Wilder | 2012-13
Lisa Garcia | 2011-12
Betty Jean Bell | 2010-11
Carrie Bruce | 2009-10
David Gonzalez | 2008-09
Juanita Mendez | 2007-08
Tyra Duncan-Hall | 2006-07
Donetta Goodall | 2005-06
Tammy Stewart | 2004-05
Margarine Beaman | 2003-04
Marcia Kneip | 2002-03
Avis Wallace | 2001-02
Jerry Shepperd | 2000-01
Gil Ferrer | 1999-2000
Clyde Prestwood | 1998-99
Sandy Wilder | 1997-98
Nora Comstock | 1996-1997
Margarine Beaman | 1995-96
Mark Curry | 1994-95
Ed Peña | 1992-94