Welcome to the South Austin Community Gardens website
The South Austin Community Gardens (SACG) was founded in January 1994 by Renee Fuqua and is made up of gardeners from diverse backgrounds who share the common philosophy of organic gardening. It has grown to include thirty-two individual plots, a large co-op garden, and an orchard where members get hands-on experience with organic gardening in the local environment, share information, harvest healthy delicious vegetables, and enjoy each other's company. We are a totally organic garden which means we garden without using synthetic pesticides and fertilizers or any harmful chemicals or genetically modified seed. As organic gardeners we focus on building healthy soil and learning to garden in harmony with the environment. The main benefit of the garden is the community we have built. We've not only grown vegetables but friendships. In May 2016, SACG was selected as one of the 10 Beautiful Gardens of Austin by The Culture Trip. We are located adjacent to the Denizen Condominiums at 2800 S. 5th Street.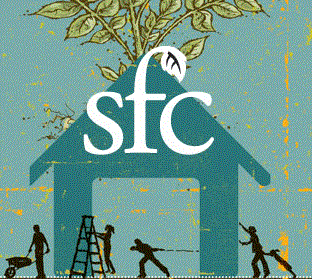 The South Austin Community Garden is a sponsored garden of the Sustainable Food Center (SFC). The SFC is a non-profit organization whose goal is to cultivate a healthy community by strengthening the local food system and improving access to nutritious, affordable food.