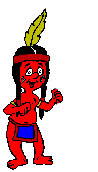 November 2008


Lunch & Dinner the same day on November 5th was
quite a treat but we made it. We discussed who
would be at the Dinner. Lunch was at Luby's at 71st
& Riverside as usual. Sure would like to have more
people - we discuss anything & everything.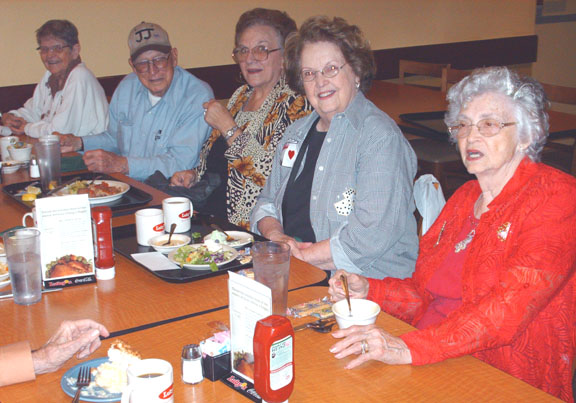 Virgie Bittle Tucker, Jerry Carman, Beverly Gilbert,
Connie Osborn Hill & Lydia Ford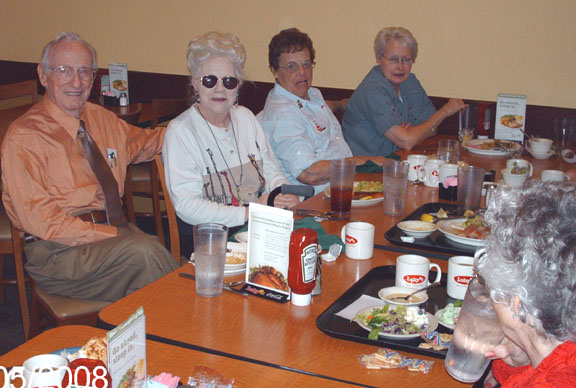 Beryl Ford, Patty Borofsky, Ruth Harvey Kirkpatrick & Donna Carman
The Dinner was a great success, Our Chairman Bob Henley,
made all the arrangements. A few new people and some of
the regulars, the Allens, the Carmans. Garvin Berry & the
Swifts were all missing.
The dinner was at the Petroleum Club of Tulsa and we had a
marvelous view of Tulsa from the 15th floor.
We look forward to the next dinner in March.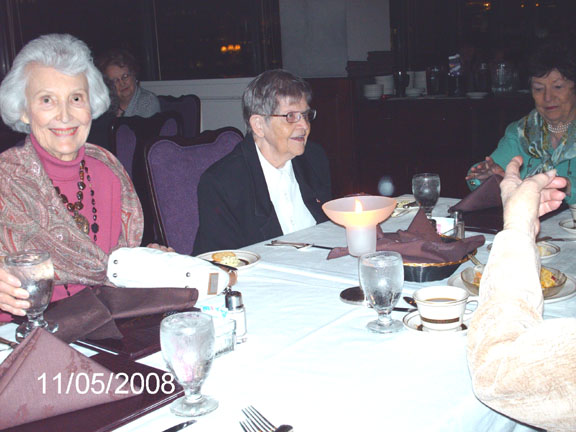 Anne McDowell, Virgie Bittle Tucker, Dorothy Lewis Lynch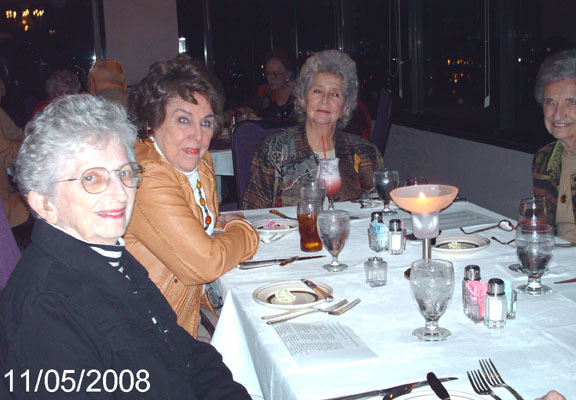 Virginia Burlingame, Blanche Tiffany Whitney, Gwen Ward Gilbert
& Jean Redden Paul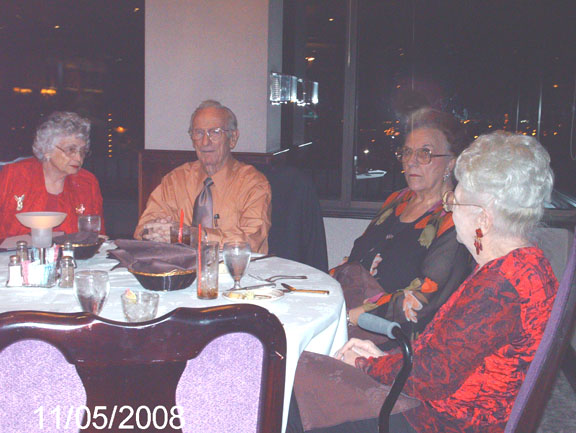 Lydia Ford, Beryl Ford, Beverly Gilbert, Patty Borofsky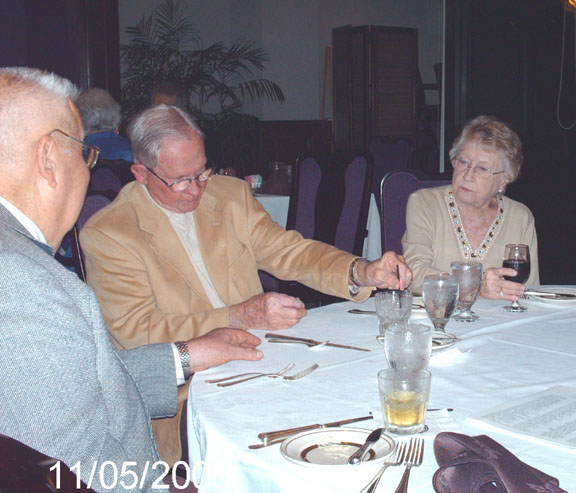 John Kirkpatrick, Bob Todd, Margie Hanks Todd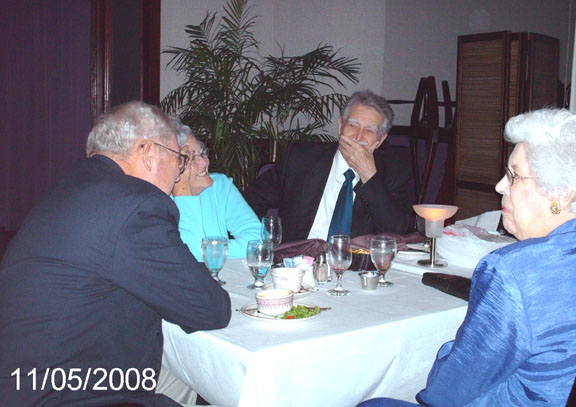 Bob Hensley, Margie Whitt, Doug Whitt, Dorothy Hensley
We would like to encourage any classmates
to come to Luby's at 71st and Riverside on
the first Wednesday of the month at 11:30 am
and have lunch with everyone....
We have fun meeting old friends and
solving the world's problems.
Update courtesy John & Ruth Kirkpatrick
New Current Personal Events Page
(send us your pictures and local items about your life)
send to: judyjudy@toast.net
Send or Update Your Email Address
Click Here to Refresh this Page
To insure the newest page has loaded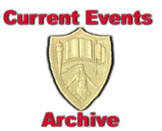 Click Here for Past Current Events
Thank you Riley Foyil for
past service to the Class of '43 website.
Joe C. Ashlock
Return to Home Page
Classmate Email List
Registration List for Class of 43 - 62nd Reunion
If you have any ideas or pictures for our web page
you may also contact at their home address or by email
John & Ruth Kirkpatrick
30622 S. Lakeside Drive
Monkey Island, OK 74331-8009
jwk2@allegiance.tv