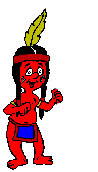 July 2003
Dear Classmates:
Both my wife, Becky Sue, and I have been ill for quite a while and have been out of "circulation". We are some better but as you all know at our age recovery is not very rapid to say the least. Our working group here in the Tulsa area has dwendled due to deaths and illness but some wonderful ladies of our Class have stepped in to lead for the 60th Reunion. Our former Chairperson, Jo Ann (Perry) Huffman and her husband are very ill and are not able to do much of anything. Jean (Redden) Paul is our Chairperson now and is heading up the Reunion.

My wife and I, were able to attend the last luncheon at Luby's on 71st St. It was good to see everyone again after a long absence and believe it or not they were glad to see ME!!
Those present were: Bob Hensley, Beverly Gilbert, Patty Borofsky, Riley and Becky Sue Foyil, Virgie (Bittle) Tucker, Jerry and Donna Carman, Roger and Laura Swift, Jeannie (Redden) Paul, and Virginia Burlingame.

You probably have received the newsletter by now with all the info about the reunion but if not it is listed below:


60th Reunion Central Class of '43
Friday & Saturday September 19th and 20th
Adams Mark Hotel 100 E. Second Street At Williams Center, Tulsa, Oklahoma

Agenda
Hospitality Room (Studio 315) Open Friday & Saturday
Ruth Austin Justus, Bonnie Dodson Monson, Dollie Curtis Fowler
Registration begins Friday 3 pm
Food and drinks on Friday evening Hospitality Room 5:30 pm
Ruth Harvey Kirkpatrick and Adele Borne Spencer are doing drinks for Friday evening party. With Dick and Laurene Houser lending a hand.
The Hospitality Room will be open all day Saturday for chat time.

Banquet & Program on Saturday Night Promenade C
Cocktails (Cash Bar) 6:00 pm til 7:00 pm
Dinner and program 7:00 pm to 10:00 pm

Hotel Information:
Rooms $64 plus tax. You are responsible for making your own reservations with the hotel, 1-800-444-2326. Be sure to tell the hotel you are in the Class of '43.
Hotel has a van. Order from airport
The hotel will provide complimentary self parking vouchers for the South Garage, hotel will print the vouchers at no charge.

Sunday breakfast and farewells are not included in the $50.00 reunion fee. The hotel has a Sunday Buffet.
Reunion Chairmen
Marge Stanley Glenn 918-742-2304 Jean Redden Paul 918-742-0255
jwpaul4032@aol.com

Cost of the Reunion $50.00 (Includes Friday evening party, hospitality room and banquet..
PLEASE MAKE CHECKS TO CENTRAL CLASS OF '43 AND MAIL TO VIRGIE TUCKER 1526 E. 60TH PLC. TULSA, OK 74105.

Reunion Notes. Banquet and program on Saturday evening
Marge Stanley Glenn - Chairman
Many thanks to those who have said "I'll help". They are Peggy Comfort Wetter (she's written words to "Thanks for the Memories tune, Bill Allen, Roger Swift, Robert Hensley, Beverly Klein Patterson, Dorothy Moore Funkhouser. Deena McLane Clements, Beryl Ford, Garvin Berry, Rhoda Hazel Bailey, Joe Ashlock (Yes all the way from Alaska and says he's bringing Champagne for all the tables), Mary Jane Williams Gibson and lots more surprises.

List of those already signed up:
Allen Bill and Nancy, Bittle Virgie Tucker, Hazen Rhoda Bailey, Klein Beverly and Sid Patterson, Saunders Betty and Bob Awenius, Swift Roger and Laura, McCloud Howard and Vera, Sanders Elwood and Eileen, Mooney Betty and Thurman Loyd, Dixon Julia Bounds, Winkler Betty and Tom Davis, Coats Lloyd and Jerry, Mooreland Bob and Mary, Ashlock Joe and Patti, Borofsky Pat, Harvey Ruth and John Kirkpatrick, Howser Richard and Laurene, Sage Betty and Glen Smith, Stanley Marge Glenn, Dodson Bonnie Monson, Conger Bob and Evelyn, Hensley Bob and Dorothy, Comfort Peggy Wetter, Wright Harold, Berry Garving and Marjorie, Loveless Margie Semke, Loveless Mary Lou Burkett, Austin Ruth Justus, Fleeger Tom and Pat, Goodman Dila Presser, Harley John, Roak Mary Kate and Donald Wentworth, Curtis Dollie Fowler, Borne Adele Spencer, Lawrence Jim and Dianne, Steel Betty Slaughter, Hoover Mary Helen Hendricks, Danielson Ruth and Joe Jackson, Foyil Riley and Becky Sue

Several others have expressed interest, but not committed themselves as yet.

Senf Helen and Pierce Reynold, Zarrow Jack and Maxine, Jensen Carolyn Starret.

OH DEAR! This is where I really get nervous, I'm so afraid I've put some ones name in the wrong list or left someone off. So I apologize now, you see the proper people have the list and I'm making my list from my notes. Whew, hope that was a good enough excuse. Either was, please be welcomed, each and every one of the Class of'43 and guest are Welcome. One Last note:

IF YOU HAVE WAITED UNTIL LATER TO PAY OR THE MAKE YOUR RESERVATIONS. THE DEAD LINE WILL BE AUGHST 15TH. PLEASE LET US HEAR FROM YOU SOON. TAKE THE 'U' OUT OF REUNION AND IT'S NOTHING. PLAN NOW!!!

Registration

Name____________________________Spouse Name____________
Address_____________________________Phone#_____________
Yes I will be there___________
I'm interested, will try____________
Will not be able to come________________
Fee enclosed_________
Will pay later____________

Hope to see you all at the 60th Reunion!

Best Wishes,

Riley Foyil
Becky and Riley Foyil have been
collecting material for the Central web page. If you have
any ideas or pictures, contact them at home address,
12017 E. 85th Pl. No., Owasso, Ok. 74055 or email at:
foyilriley@aol.com