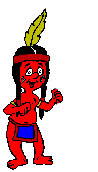 August 2005

Dear Classmates:
The 62nd Reunion of Tulsa Central Class of 1943 62nd Reunion will start on the 16 of September and that date is approaching fast. We hope you have made reservations to come!
If not call 1-918-492-5000 or e-mail www.hilton.com.
Please mention Tulsa Central Class of 1943 to get the reduced rate.
I know there are more but here is the latest list, that I have, of those attending:
Virginia Burlingame, Riley and Becky Sue Foyil, Ruth Austin Justus, Bill and Nancy Allen, Dollie Curtis Fowler, Jack and Maxine Zarrow, Adele Borne Spencer, Lloyd and Jerry Coats, Bob and Dorthy Hensley, Ray Dings, Bonnie Brooks Mayer, George Clark, Garvin and Marjorie Berry, Tom and Pat Fleeger, Peggy Comfort Wetter, Joe and Ruth Danielson Jackson, Ashford "Ash" Gockel, Jerry and Donna Carman, Tom and Betty Winkler Davis, Roger and Laura Swift, Virgie Bittle Tucker, Ruth Harvey and John Kirkpatrick, Rene Wolfe and Paul Olschner, Tom and Anne Cook, Patty Borofsky and her sister Beverly Gilbert, Beryl and Lydia Ford, Rex and Faye Philips, Bob and Marion Burris, Bonnie Munson, Jean Redden Paul, Jack and Gwen Ward Gilbert and hopefully many more.
We have had some cancellations due to illness. Just received one from Joe Ashlock. Joe will be entering the hospital on the 15 of August with some heart problems. Please keep him and all our classmates in your payers. As you know, Joe is and has been a great supporter of the Class of 43 and he is very, very disappointed that he will be missing the reunion. He and his wife Patty made a very generous gift for the reunion.
I thank the Good Lord that I was privileged to be part of this Great Class of Tulsa Central 1943. You won't find better people on this earth anywhere.
Love To You All!
Your Classmate
Riley Foyil
[Return to Home Page]
[Classmate Email List]
Becky and Riley Foyil have been
collecting material for the Central web page. If you have
any ideas or pictures, contact them at home address,
12017 E. 85th Pl. No., Owasso, Ok. 74055 or email at:
foyilriley@aol.com